Sponsors & Exhibitors
Please contact:
CongressLine Ltd.
Sandra Vamos
vamos@congressline.hu
+1 347 703 2752
EXHIBITORS

elliquence, LLC manufactures patented Radiowave technology with innovative devices for orthopedic, neurosurgery, and pain management applications. Surgi-Max® Ultra permits precision tissue preservation, non-adherent bipolar effects, and surgical versatility. Disc-FX® Discectomy System, Trigger-Flex® steerable bipolar handpiece, and a full line of endoscopic spine instruments are examples of the surgical accessories offered for use with the Surgi-Max® Ultra energy source. elliquence focuses on sparing healthy tissue while precisely treating pathology.

Throughout the targeted drug delivery care continuum, AIS Healthcare is focused on raising the bar for quality. From the unparalleled sterility standards in our 503A specialty compounding pharmacies to comprehensive care services from our skilled nursing team, we go above and beyond to enhance the care experience for everyone.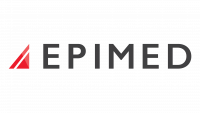 Epimed designs, develops, manufactures, and delivers standard and unique solutions for physicians with an emphasis on outcomes and safety. Our products include Site Specific Catheters (including the Racz®), RX-2 Epidural Needles, Coudé® Blunt Nerve Block Needles, a full line of R-F™ Products, and the PainBlocker™ Cryo line of Cryoanalgesia.

We lead global healthcare technology, boldly attacking the most challenging problems. Our Mission — to alleviate pain, restore health, and extend life — unites a global team of 90,000+ people, and our technologies transform the lives of two people every second, every hour, every day. Expect more from us. Medtronic. Engineering the extraordinary.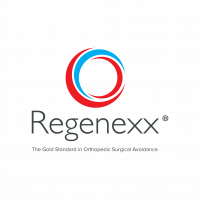 Regenexx® is a worldwide, elite physician network utilizing the world's most advanced bone marrow aspirate and blood platelet procedures for orthopedics. Regenexx® is devoted to growing your regenerative medicine practice through a turnkey approach with advanced technology, proven research with a patient registry database, extensive physician/lab training, marketing with patient referrals and continued support services. We are now getting our procedures covered by self-funded, corporations (over 8M covered lives) and refer these patients to our current network of physicians.

Saluda Medical is a global company revolutionizing the field of neuromodulation with an emerging portfolio of therapies driven by advanced closed-loop technologies designed to treat debilitating neurological disorders. The company's first product, the Evoke® System, is the only ECAP-controlled closed-loop spinal cord stimulation (SCS) system and is indicated as an aid in the management of chronic intractable pain of the trunk and/or limbs, including unilateral or bilateral pain associated with failed back surgery syndrome, intractable low back pain, and leg pain. The Evoke System instantaneously reads, records, and responds to the nerves' response to stimulation to provide continually optimized therapy and is proven to be superior to open-loop SCS for the treatment of overall trunk and/or limb pain. To learn more, including the risks & important safety information, visit www.saludamedical.com.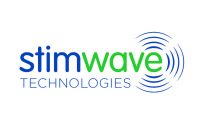 Stimwave Technologies offers the Freedom PNS and SCS neurostimulator devices powered by a unique and innovative wireless energy transfer to the implanted electrode array and receiver thru HF-EMC. Stimwave's FDA-cleared and CE-marked product portfolio can treat nerves from the neck down that are causing chronic pain.
PARTNERS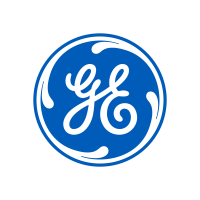 GE Healthcare is a leading provider of medical imaging, monitoring, and life science technologies. GE Healthcare enables precision in health diagnostics, therapeutics, and monitoring through intelligent devices, data analytics, applications, and services to help providers, researchers, and life science companies in their mission to improve outcomes for patients around the world.